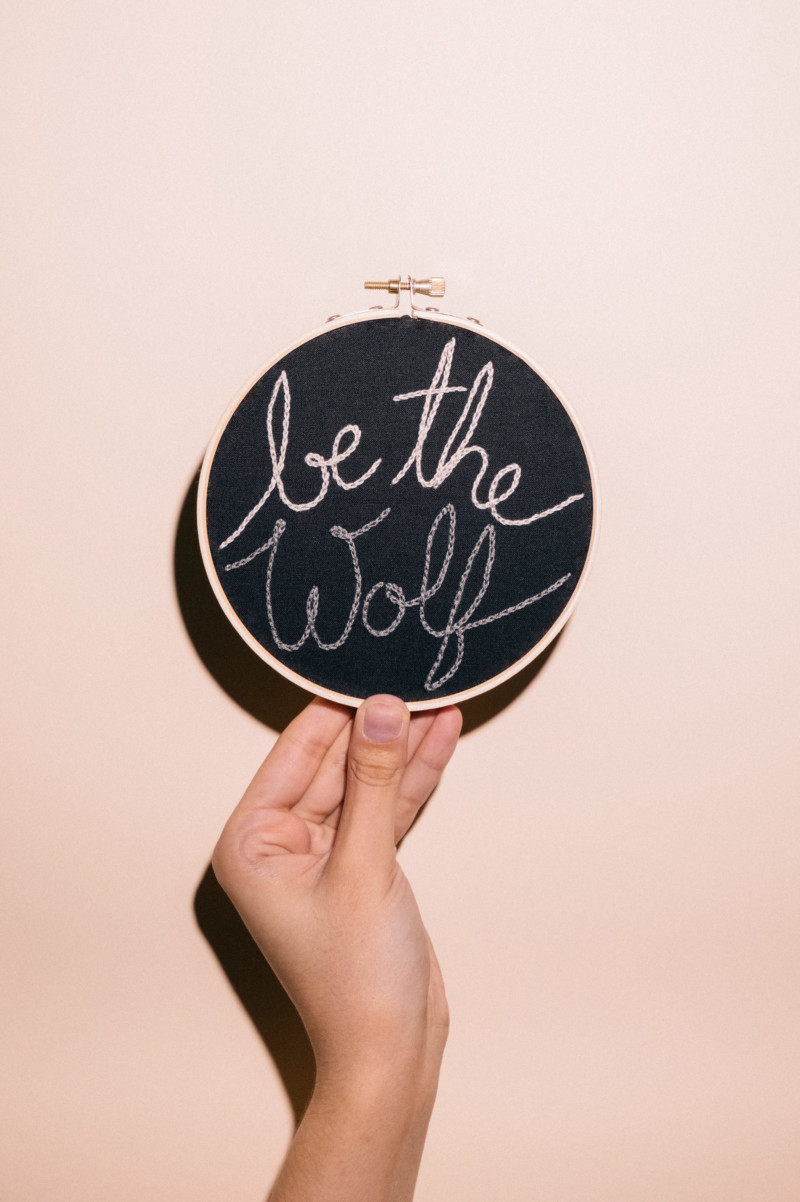 I made this little embroidery message in honor of my sister, who is going through a few challenges out in the remote desert of New Mexico. The saying comes from soccer star and activist Abby Wambach's Commencement Speech for Barnard College's graduating class of 2018. If you haven't heard it, take a listen to this short clip:
I too was always told to be like Little Red Riding Hood. To keep my head down. To stay on the path. And to avoid speaking up or acting out. Well, time's up on all of that, because I've shed that obedient, impressionable girl. "Be The Wolf" is all about finding the ferocity in yourself. Scraping together the courage to take an active, maybe even aggressive, approach to life. It isn't about being cruel, but hungry and powerful.
Use it to remind yourself that there's strength in your heart, brilliance in your mind, and a way through anything.
Support your pack. Devour life. Come out stronger. Be The Wolf!
If you have more time and want to be truly moved, watch the entirety of Abby's speech here. Do you feel like your voice was every held back by those around you? Share with me in the comments below!