I have not visited Italy since I was sixteen years old, and though I remember the beauty of the country, I failed to remember a lot of the specifics. So after visiting family in Saint-Tropez, we decided to swing by Italy for a few days via car – just for a taste of the scenery neither Jon, nor I, could remember. Jon was eager to photograph one of the cliffside towns (among other things), and I was looking to get a glimpse of the Italian Riviera's magical umbrellas, so we picked up a car in Nice, and headed east along the coast.
Our first stop in Italy was Sestri Levante, a beautiful vacation town with stunning views and tiny streets. I chose this village because nearly every hotel I wanted to stay in around Portofino was either booked or ridiculously expensive, but I'm really happy we ended up swinging through. The town is a hot spot for Italian summer tourists – there were nearly no Americans to be found – and we felt immersed in the culture of late night eating, fancy strolls, and gatherings of flirtatious youths by the water's edge. It was a nice welcome to Italy!
We stayed at Hotel Helvetia, a yellow and white striped beach haven, terraced along the rocky seashore. The staff was incredibly friendly and accommodating, the rooms were comfortable, and the views were stunning. While we only stayed one night, this teeny beach town was definitely one of the many places I'd like to return again when we do Italy properly!
I was pretty set on my "Italian coast" outfit of a simple skirt, white top, and hat, which turned out to be light enough to withstand the intense heat that came with the sunrise. And speaking of sunrise, as we ate breakfast at 8 a.m., the Italians were already on the beach, getting in as much sun as possible! Some preferred the sand, while others preferred the rocky outcrops along the shore. Either way, none were lacking in vitamin D!
We decided on a quick stroll through town before leaving, but it was so hot I had to dip my feet in first to cool off…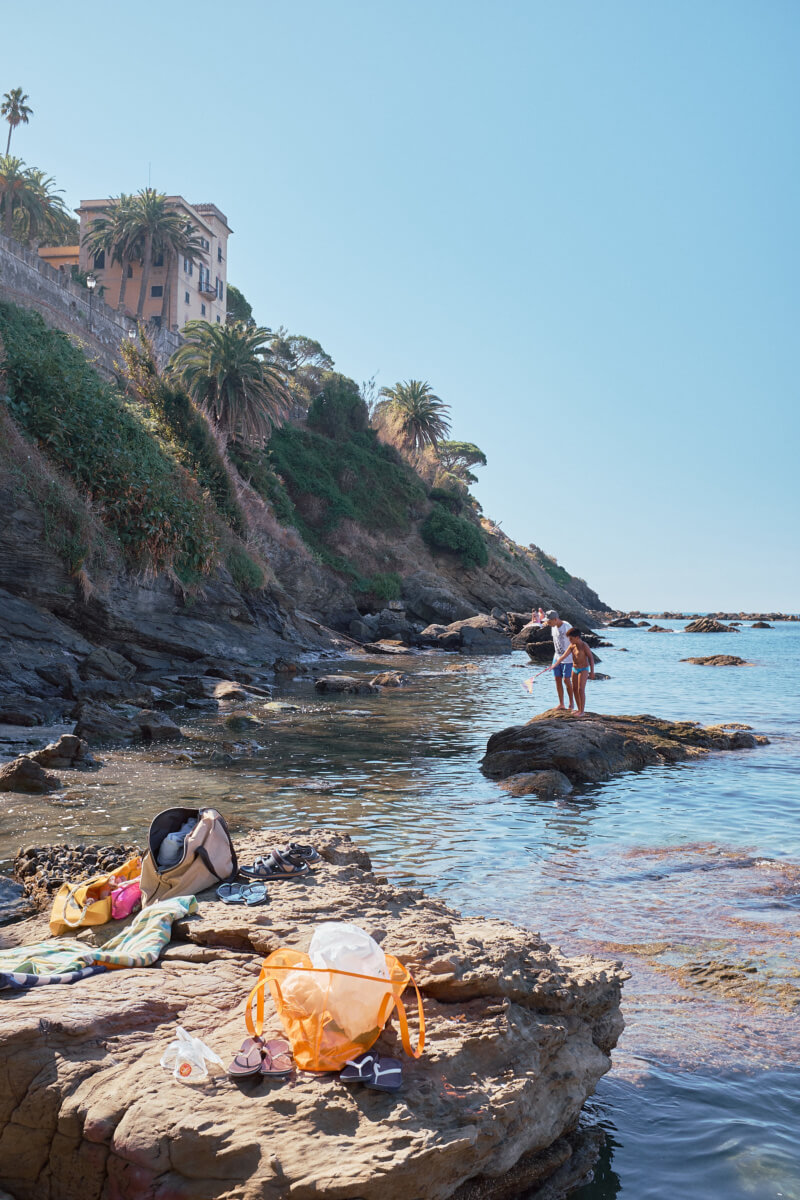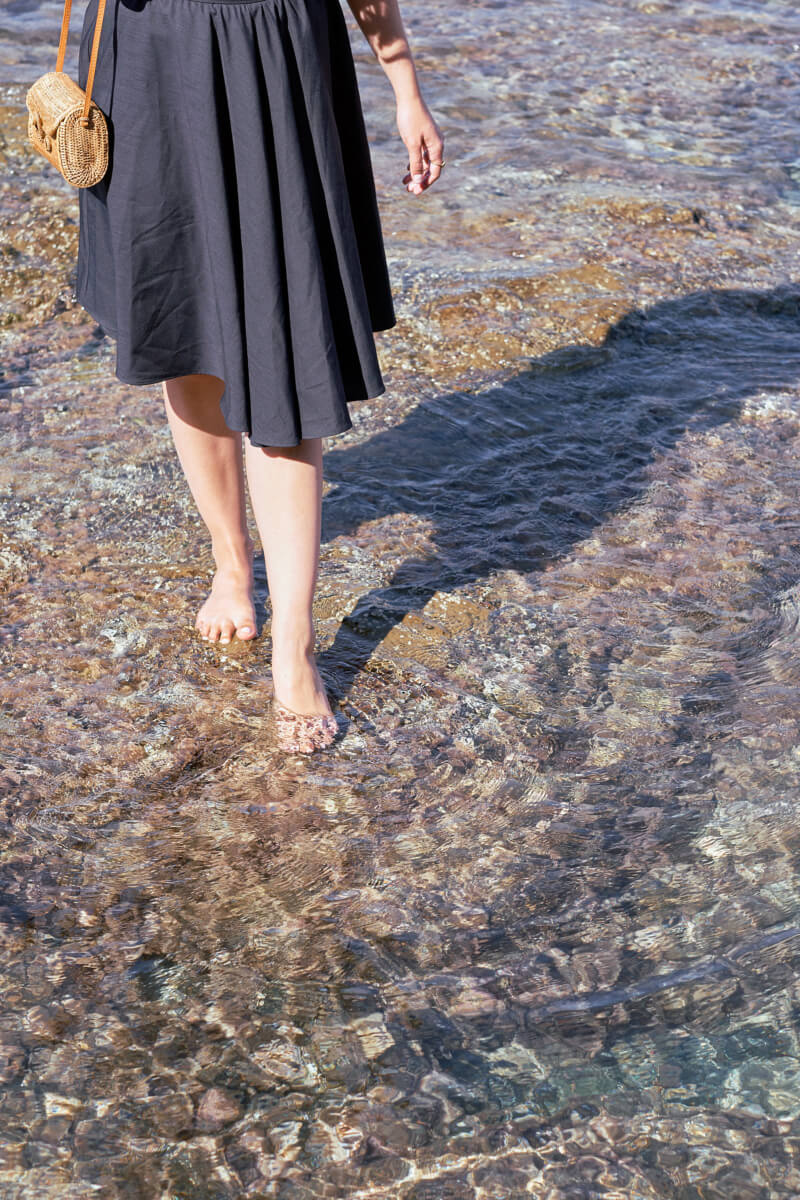 I loved watching the bathers, fisherman, and children play in the mossy shallows and tide pools. Now follow me on our little stroll through the rest of Sestri Levante!
Right as we were leaving, I found the striped umbrellas I was looking for! Until next time, Sestri!
Have you been to Italy's beaches? Share your favorite spots in the comments below!
Outfit Details: James Perse Tank, Zara Skirt (old, similar here), Janessa Leone Hat, Dolce Vita Sandals, Bembien Bag